Displays
LiteHUD®
This fully digital low-profile head-up display (HUD) offeres greatly reduced weight and state-of-the-art optical waveguide for great potential in military and civilian aircraft.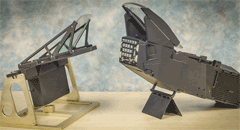 ---
Cockpit 400 NextGen
This configurable glass cockpit for military trainer and ISR/attack aircraft features a touchscreen large area display. Powerful core avionices ensure improved information management and support for netcentric warfare operations.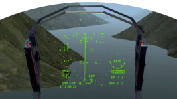 ---
SureSight®
This integrated sensor system for enhanced-vision flight offers superior image quality and improved processing for adverse visual conditions.
---
Large Area Avionics Display (LAAD)
With a panoramic viewing area of 20 by 8 inches, this LAAD is the largest ruggedized AMLCD ever developed for use in military aircraft.

---
TopDeck®
Thales has designed its TopDeck® advanced avionics suite specifically for helicopers.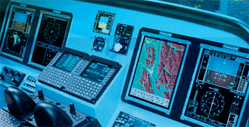 ---
TopOwl®
Thales TopOwl® provides helmet mounted displays.